Supporting Youth Today, Shaping the Generation of Tomorrow
The South Ward Promise Neighborhood works with our partners to ensure each child and their families will have access to great schools and strong systems of support that will prepare children to attain an excellent education and successfully transition to college and a career.
Some of the services we provide are:
For more information about how you can take advantage of these services, please contact us at ContactSWPN@brickeducation.org or text us at 206-222-7922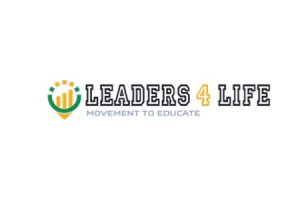 Leaders for Life
L4L provides after school program for elementary and middle school scholars (grades 6-8) attending schools in the South Ward. This includes providing homework help, leadership development, career exploration Community Outreach program, and service learning activities coordinated for youth to learn how they can make a difference in their neighborhood. L4L also engages youth in their core programming including: mentoring program, one-to-one mentoring focuses on character development, community service and academic excellence. L4L also offers the South Ward Scholars Successful Transition – a year-long after-school program for 100 eighth-graders. This program helps 8th grade students apply to the best high schools in and around Newark. The program will expose these eighth-graders and their families to the rigors and expectations of ninth-grade, emphasizing study habits, time management and social and emotional learning skills.
YouthBuild Newark/Opportunity Youth Network (youth 16-24)

YBN will work collaboratively with SWPN to engage disconnected youth between the ages of 16-24 in the South Ward. YBN is committed to assisting these young adults with completing their high school education, developing skills in construction training and other industry credentials, and supporting them in becoming productive members of the community. This is achieved through: YBN's Core Programming – an intensive 10- to 12-month program wherein, students receive: academic instruction leading to high school equivalency attainment and/or advanced education, construction training, industry credentialing, leadership development, service-learning, case management and counseling, life skills training, mentoring, and post-program support.
Newark Opportunity Youth Network (OYN)

A youth centered intermediary initiative that seeks to address Newark's disengagement crisis and establish a network of campuses and programs led by community- based organizations to provide educational, social-emotional and job training services throughout the city. YouthBuild Newark's evidence-based practices and will provide a rigorous education that builds upon student assets and accelerates learning.
© South Ward Promise Neighborhood.
All rights reserved.
Mon - Fri 8:30am - 5:30pm
862.236.1333
534 Clinton Avenue Newark, New Jersey 07108