Helping build strong families and great childhoods
SWPN's early childhood program, The Family College (TFC) is a weekly parenting education program that serves as a critical entry point for parents who are expecting or have children (birth - 3yrs old) into SWPN's cradle to and through post-secondary pathways, college, and career pipeline.
Research has shown that intervening to support parents and children early often yields the most positive long term outcomes, especially when it comes to Pre-Kindergarten and Kindergarten readiness. TFC pairs key early child development and parenting skills workshops with home visits to help support parents and caregivers of South Ward children between the age of zero to three to achieve the following:
Increase their knowledge of best practices in parenting and early child development, so their children have a strong start.
Serve as an entry point into SWPN's pipeline of resources and support that is continuously expanding and improving to meet the diverse needs of children and families in the South Ward.
Connects families in the South Ward community with each other to strengthen social capital.
Some of the early childhood services provided include:
Prenatal Care
Home Visits
Parenting Support
Health & Wellness
Hi-Quality Preschools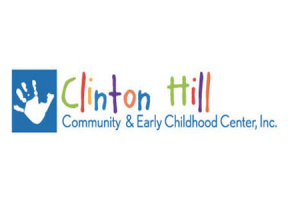 Clinton Hill Community Early Childhood Center (childcare from ages 2-5; after-care ages 6-12)
Provides high quality early childhood education for families living in the Clinton Hill neighborhood of the South Ward. Implements social-emotional learning curriculum through Family Connections PrePare program. They offer extended hours for working families, starting at 7:30 AM and aftercare until 5:30pm. They also have Summer Transition to Kindergarten for four-to-five-year-olds and offer after school services for school aged children ages 6-12. Transportation is available from local schools.
Family Connections
Parents as Teachers program (PAT), an evidence-based home visiting program for children ages 0-3 that focuses on parenting skills; screening children for cognitive, social-emotional, speech and motor development, as well as hearing and vision; and linkages of families to community resources and makes refers to early intervention services.
Programs for Parents
PFP will work collaboratively with SWCA to establish the South Ward Center for Early Childhood Professional Development, to build the capacity of providers and improve the quality of early care and education for children. The goal is to increase the number of children entering Kindergarten ready to learn, as measured by the state's readiness assessment and increase the number of providers achieving the highest ratings on the state's quality rating and improvement system, Grow NJ Kids. The Center will also conduct parent leadership and child development trainings, recruiting parent leaders to join the Essex County Council for Young Children, a policy advocacy initiative led by parents to improve outcomes for children birth to age 8. Through the Center, PFP will work with partners to launch a community awareness campaign to drive demand for high quality childcare. Provide designate dedicated staff to guide and provide intensive support to 3 childcare center-based programs and 3 family based childcare centers in the "Ready to Grow" pilot program to prepare centers for the NJ Grow Kids rating system. By developing quality family day care services, we are expanding the childcare options available to families and supporting the achievement of childcare providers as successful small business owners to achieve the best rating possible.
Family College (targets parents and caregivers of children ages 0-3)
The Family College is an incentive based free 7-week Saturday series of parenting education classes for expecting moms and dads as well as parents and caregivers of children ages 0-3.The goal of the Family College is to strengthen the community of mothers, fathers, and caretakers in the South Ward by providing key information related to early childhood, resources, and support to empower them in raising healthy and happy children that are ready to enter school prepared to learn.
The Perinatal Health Equity Foundation
Provide South Ward families prenatal breastfeeding Series includes prenatal breastfeeding class, newborn care class and postpartum care class. South Ward families have access to breastfeeding support groups like Sistahs Who Breastfeed - a breastfeeding peer to peer breastfeeding support circle designed to support the unique breastfeeding needs and barriers of black women.
Y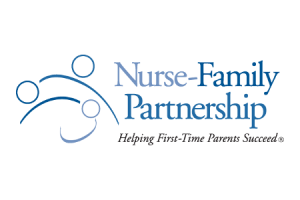 outh Consultation Service (Nurse Family Partnership) (For first time pregnant moms only--they work with the mom until the child is 2)
NFP will work collaboratively with SWPN to provide in-home health and parenting education, coupled with supportive services for low-income, first-time pregnant women and their families. NPS will identify eligible families through a systematic screening and assessment process conducting during pregnancy. Families enrolled in the program are offered intensive, long-term home visitation services from pregnancy to age two. Services are strength-based and rely on parent/family input and active involvement. Specially trained nurse home visitors will educate families on important issues that impact the health and well-being of the mother/parents and infant. Nurse home visitors use the evidence-based parenting curriculum developed by NFP and partners in Parenting Education.
Visiting Nurse Association Health Group
VNA supports pregnant women and parents/guardians through home visits by a trained family Support Worker. Brings education and resources to parents and children on the topics of pregnancy, parenting, child development, and nutrition care. Home visiting last for up to three years.
La Casa's values are driven by our mission to foster self-sufficiency, empowerment, and neighborhood revitalization, and our deep-rooted history of shared experiences with our community. Recognizing the community's adversity, we emphasize, celebrate, and nurture core values of advocacy, responsibility (civic, personal, fiscal), education, home, diversity, and creativity in a culturally sensitive and caring environment.